North Carolina Wineries for Sale
Wineries for Sale in North Carolina
North Carolina's long, proud legacy of winemaking is evident in its complex and flavorful wines, best enjoyed right where they're produced. For many years, North Carolina was one of the wine world's best kept secrets, but in recent decades that secret is out – with the state winning national and even international acclaim. Wine has been part of the fabric of the Tar Heel state for centuries since native muscadine wine grapes were first planted by British colonists. Today, there are almost 200 wineries thriving in the state, but demand for wine from and wine tourism to the state continue to increase year after year. With the state finally gaining well-deserved recognition, there has never been a better time to consider purchasing a North Carolina winery for sale and joining the state's nearly $2 billion wine industry!
Why North Carolina Wineries Are Thriving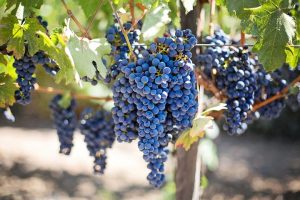 North Carolina vineyards and wineries have flourished over the last three centuries because of the ideal climate, geography, and soil for viticulture. One thing that sets North Carolina wineries apart is the ability to craft unique wines with native local muscadine grapes, such as the famous scuppernong variety. Additionally, there are several organized and well-publicized wine trails in North Carolina that provide great publicity for new wineries. Finally, vast numbers of tourists visit North Carolina's famous Outer Banks beaches, bringing many new tourists to the state's wine trails each spring and summer. 
The Best Regions for North Carolina Wineries for Sale
North Carolina wineries can take full advantage of their amazing location by crafting wines that showcase the local terroir. The state's geology and climate shift from east to west, and the styles of wines highlighted by local wineries shift with them. If you want to produce a certain style or variety of wine, these are the regions to be aware of when searching for a North Carolina winery for sale.
Coastal Region:

This region along the Atlantic coast covers the area of nearly half the state! The wineries in this area are known for creative wines crafted from native muscadine grape varieties like the scuppernong that have been grown here for centuries. 
Piedmont Region:

Wineries in this region are graced with wine tourists from many different nearby destination cities including Winston-Salem and Greensboro. 
Appalachian Region:

This region encompasses some of the country's oldest mountains. Wineries here are noted for their incredible views – which makes them the first choice as a wedding or event venue. 
The Market for North Carolina's Wine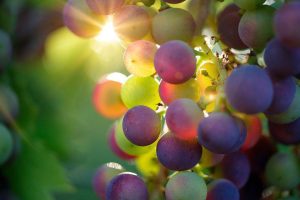 North Carolina's wine and wine tourism market is growing quickly and without any sign of slowing. Over the last decade, the number of new wineries and vineyards in the state has nearly doubled, and yet even these new operations can't keep up with the ever-expanding demand. North Carolina's vineyards and wineries bring in almost 2 million wine tourists annually. The state brings in nearly $320 million in tourist expenditures from wine tourists alone! Because of the continuous stream of tourists and increasing demand, North Carolina wineries for sale provide a stable business opportunity while allowing you to be as involved or hands-off as you want. 
Picking the Best Location – NC Wineries for Sale on Wine Trails
An incredible benefit for winery owners in North Carolina is the rich network of nearby wineries and vineyards linked together into wine trails. These wine trails offer suggested routes for wine tourists to visit and sample wine from multiple wineries in one afternoon or weekend. This means that wineries located near an existing wine trail will immediately see the benefits from the wine trail's marketing efforts with frequent visitors. These are the top wine trails to consider when searching for a North Carolina winery for sale:
Yadkin Valley Wine Trail – Western North Carolina

Swan Creek Wine Trail – Western North Carolina

East Bend Wine Trail – Located near Winston-Salem

Southern Gateway Wine Trail – Located near Lexington

Asheville Wine Trail – Located near Asheville

Rose Hill Wine Trail – Eastern North Carolina